Une boite de sardine à la sauce steampunk
Sardine can with steampunk salsa
Ma recette
Les ingrédients : boite de sardine vide et propre, des breloques,
un bouton en bois, des peintures pour métal, du glossy pour coller,
des perles, du double face épais pour 3 D
Ma recipe
Ingredients : sardine can empty and clean, charms,
wood button, paint for metal, glossy for glue
beads, 3D foam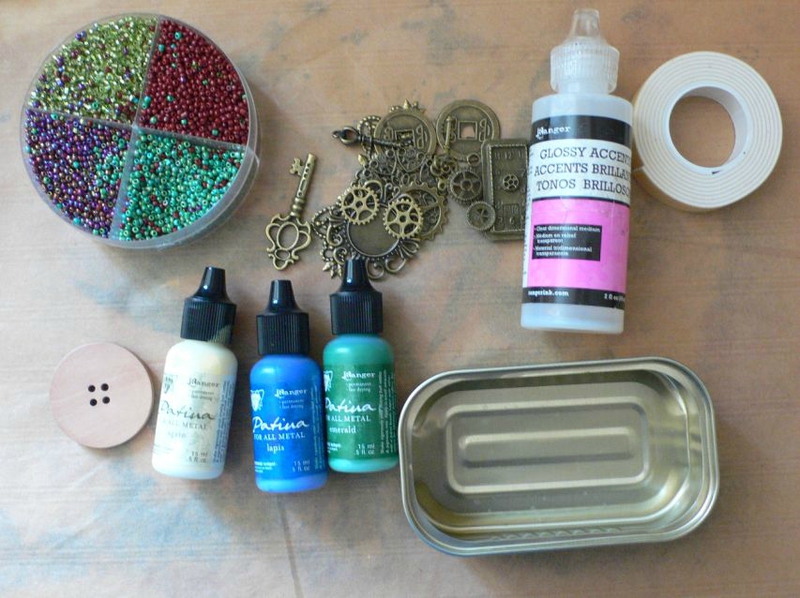 La préparation : faites un trou dans un côté de la boite,
peignez la boite en mélangeant les 3 couleurs, intérieur et extérieur, laissez sécher.
Collez des perles ici et là avec le glossy, laissez sécher.
Preparation : make a hole in a side of the can,
paint the box with the 3 colors mixed, inside and outside, let dry
Glue some beads with glossy, let dry
Pour le bouton : découpez au milieu une breloque ronde, collez sur l'envers du bouton,
collez des petits engrenages, passez un morceau de fil dans les trous.
Button : cut in the middle a round charm, glue on the back of button,
glue cogs, finish with a thread in the holes.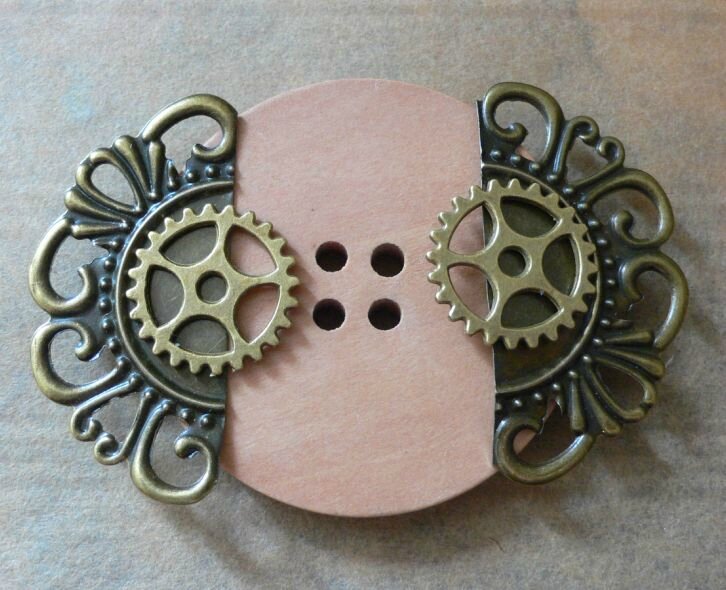 Quand la boite est sèche collez à droite des breloques l'une sur l'autre,
la dernière breloque est collée sur du double face épais.
When the box is dry, glue charms on the right,
for the last charm use the 3D foam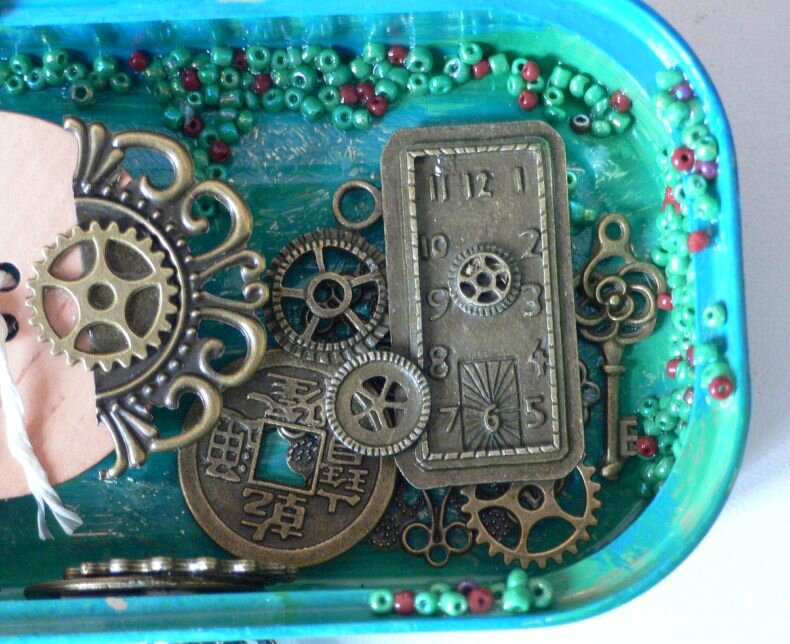 Collez le bouton sur de la mousse puis collez dans la boite.
Glue the button on the foam and after in the box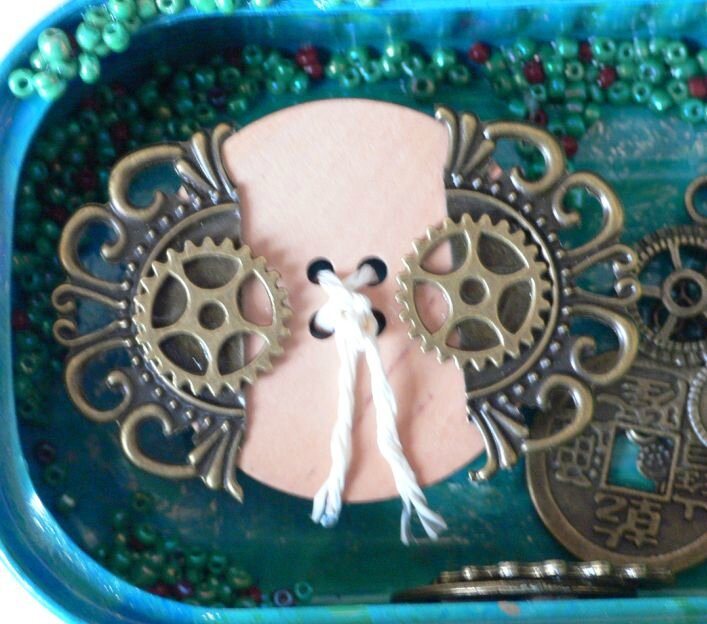 Ajoutez quelques breloques sur un fil, passez le fil dans le trou,
nouez le fil à l'intérieur de la boite. Cachez le noeud avec 2 breloques collées dessus.
Add some charms on a thread, insert the thread in the hole,
make a bow in the box. cover the bow with charm
Gros plan - close up
Au dos collez une dernière breloque qui servira d'accroche.
On the back glue the last charm for hang
Et voilà, bon appétit !!!!!!!!
Cette boite toute simple est un projet pour le blog Sandee & Amelie steampunk challenges
dans le cadre de l'Extra Steam Power
This basic box is a project for the Sandee & Amelie steampunk challenges blog
for the Extra Steam Power
Je participe aux challenges
Shadow box chez The Miror crack'd
Retromania 11 chez Retro Kraft shop